d-l-w.com - Davey's Online Portfolio
Website designů Including this website, here are a collection of sites that were maintained by myself. g8wave UK Ltd has now closed for business, but their sites are hosted by myself for my portfolio.

g8wave UK white-label dating site: g8wave's core business - People2People site has most links connected.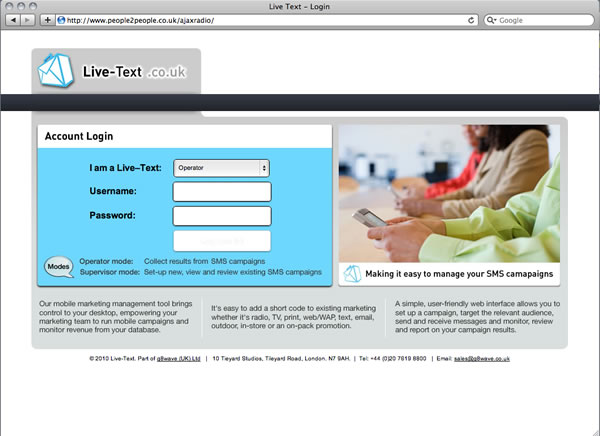 g8wave UK 'Live-Text' platform: Allowing clients to deliver bulk SMS to their customer base.

g8wave UK: Membership site for TxtChat customers.